The following information was put together by the professionals at Rental Rebate: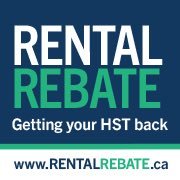 Doing renovations on your home can be an expensive task and you're likely going to want to save money as much as possible. One of the most common upgrades that people are doing on their new home is to decrease the amount of energy their home needs to run properly. If you're willing to do something about this than you might qualify for energy rebates from your local, provincial or national government.

A good place to start if you're thinking of making your home more energy efficient is by having someone come and do an energy audit. If you're living somewhere like in Ontario for example, than this is actually free and offered through the government. A professional will come into your home and not only look at the appliances that you currently how but will also check all of the doors and windows. They will see how much air is escaping out of old or poorly installed fixtures and will be able to suggest which parts of your home should be replaced or repaired to make it more energy efficient.

Before you start any repair projects you should also check to see what sort of rebates are available. You will usually find that you can save on different things over someone who resides in another State or Province. For example, Toronto residents are currently being offered incentives through a Water Saver Program and there is the Energy Star Loan Program for those living in Saskatchewan and need a new furnace or appliance that uses natural gas. If you know that you want to make improvements to your home but do not have specific things in mind than it is definitely worth checking what is available for you in your region first.

There are some programs that are offering initiatives and others that have a rebate program. There are also some programs that are meant for those that are currently building a home and others for people who are simply trying to improve their current home. Make sure that you qualify for the rebate before you start your renovation expecting that the money will come in. You should also check to see if there are different programs being offered at the provincial and local level. If there are you might need to choose the best one or be able to collect more than once.

When you're budgeting for making improvements to your property you should remember that you are usually adding to the value of your home as well. This is one of the things that people are looking for nowadays when they are shopping for a new home and could help you sell faster and for a better price.